TF SIGNAL has designed modular supports that help users to navigate easily along a neighbourhood, a street, an industrial area, etc.
With their small size and sleek design, all the products in the range let the message be highlighted, while fitting perfectly into the landscape.
The very functional mounting and removal system ensures quick changes of advertisements and easy updating of messages.
The modularity of the products lets them evolve as needed based on the development of the neighbourhood in which they are installed.
The bars are available in different heights: 150, 323, 669, 118, 1361 mm, providing a high degree of modularity.
In addition, this version of the single mast reduces the footprint in the urban space.
Specifications
TOOLING
Simplified mounting and updating of advertisement
MATERIALS
Galvanised steel structure
Aluminium side mouldings
OPTIONS
Personalised configuration
Lighting solution
Dimensions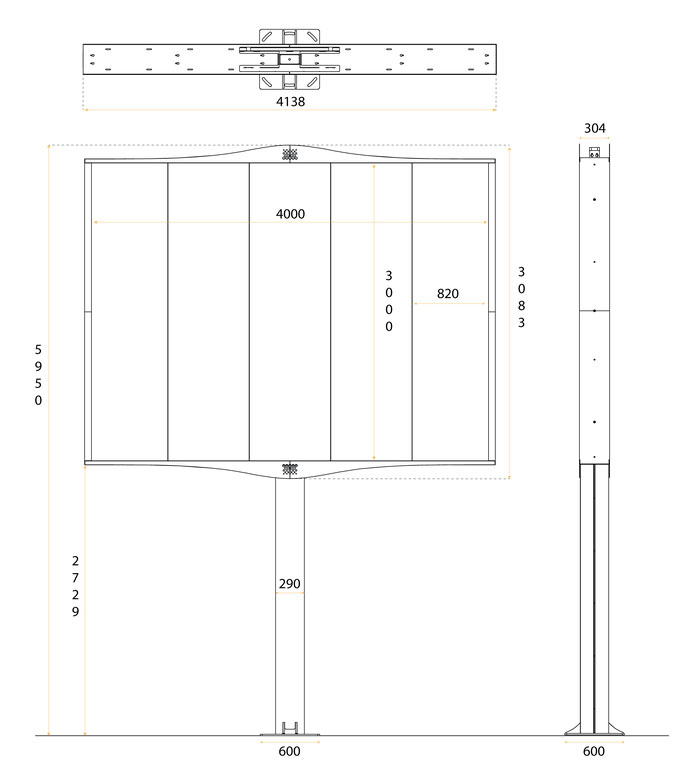 10 standard plates (820 x 2450 mm)
For all of your customized projects :
/ TF manufacturing
In the process of designing and manufacturing street furniture-cum-signage,
TF offers an wide scope of possibilities – implement various materials through both traditional and ultra contemporary techniques. In the end, TF work closely with different designer, respecting their creative vision and thus contributing to the overall success of their products.