The double-sided single-post panel provides excellent visibility for advertising and display campaigns.
This product is characterised by its particularly appealing aesthetic, which ensures its harmonious integration into the landscape. Installers also welcome its easy, 30-minute installation.
Operators appreciate how simple it is to update advertisements, thanks to the sliding modules that interlock to ensure a perfect junction.
This product is available in 12, 8 and 4 m² versions. It is also available in centred or off-set versions.
Specifications
TOOLING
Simplified mounting and updating of advertisements
MATERIALS
Galvanised steel structure
Aluminium side mouldings
OPTIONS
Personalised configuration
Lighting solution
Dimensions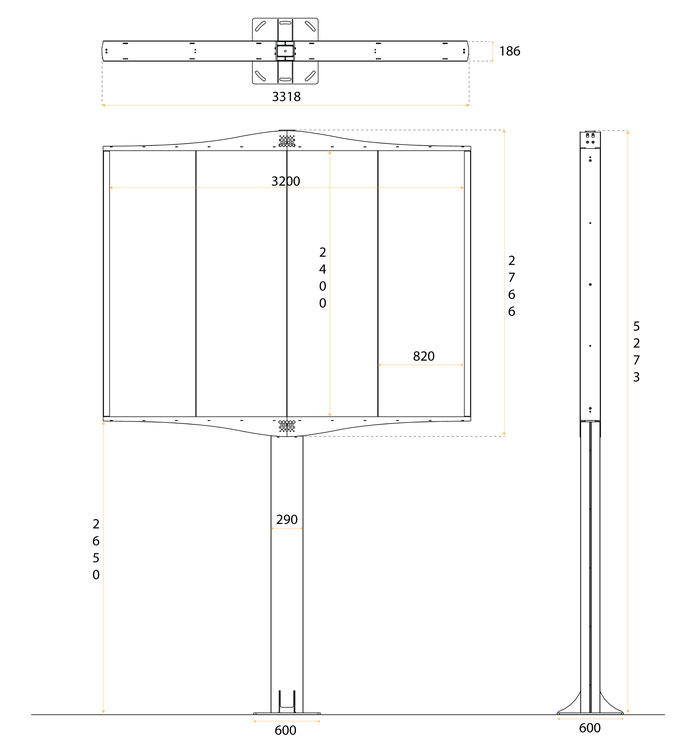 8 standard plates (820 x 2450 mm)
For all of your customized projects :
/ TF manufacturing
In the process of designing and manufacturing street furniture-cum-signage,
TF offers an wide scope of possibilities – implement various materials through both traditional and ultra contemporary techniques. In the end, TF work closely with different designer, respecting their creative vision and thus contributing to the overall success of their products.