A public bench following the human contour
Just like a living organ, Muscle is a counter-proposal to the introduction of rigid and fixed urban furniture thanks to its convivial and dynamic shapes and its refined lines. The furniture invites people to either sit down or to stretch out by resting along Muscle's contours. Just like the fibrous structure of a muscle, the metal sheets work through compression and pressure to maintain the rigidity of the seat. Part platform, part furniture, Muscle intrigues, attracts and invites everyone to escape, imagine and dream.
100% Made in France Manufacturing
Technical features
FINISHES
Anti-corrosion primer and finishing
Powder paint
INSTALLATION
Concrete, tile, paving :
Mounting with mechanical anchoring or chemical anchoring according to the nature of the ground.
Or in option TF's mounting set
Bitumen :
Please consult us
Dimensions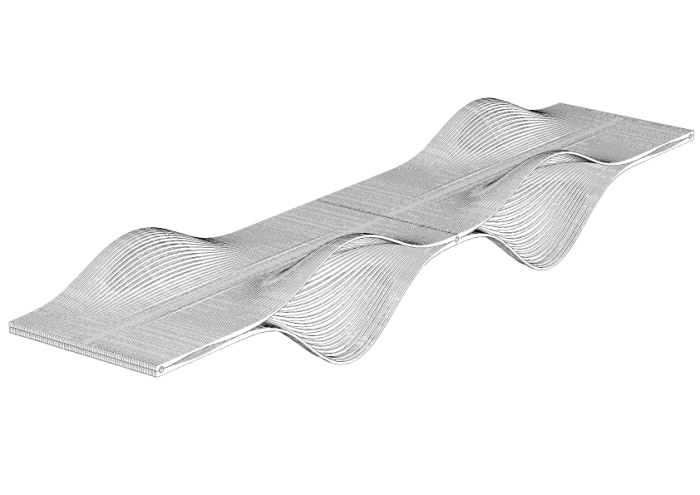 Muscle
Length : 4000 mm
Width : 785 mm
Height : 540 mm
Weight : 450 Kg
For all of your customized projects:
Alexandre Moronnoz
Graduate of ENSCI, Les Ateliers in 2003, (Ecole Nationale Supérieure de Création Industrielle, Les Ateliers, Paris), Alexandre Moronnoz operates as a self-employed designer in Paris. He alternates research projects, commissions and collaborations, which allows him to explore a variety of areas.
Two urban furniture projects – Y in 2006 developed with VIA, and Interférences in 2007 for Brussels Environment – marked a strong line between the object and the space, in his personal research and his approach to projects. He approaches the object like an architecture, integrating the questions of context and environment into the design.
For him, design is an attentive act; he considers the entirety of his responses to be the generators of the environment.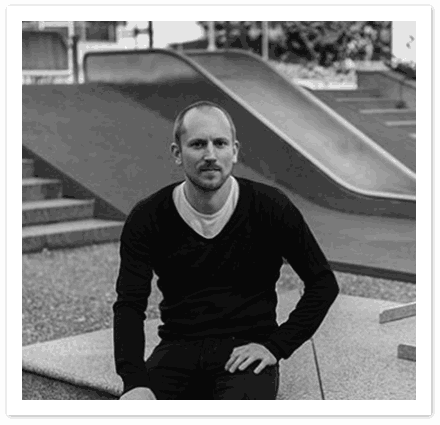 / TF manufacturing
In the process of designing and manufacturing street furniture-cum-signage,
TF offers an wide scope of possibilities – implement various materials through both traditional and ultra contemporary techniques. In the end, TF work closely with different designer, respecting their creative vision and thus contributing to the overall success of their products.