Stylish seat for waiting and welcome areas
A light and airy chair
Elegant, light and inviting, the Nymphéa chair – alone or in round – transports us into a world of plants. Detailed reasons associated with the fineness of aluminum foil reminds onlookers of escaped petal in the corolla of a flower. This street furniture – designed for green spaces – integrates into gardens, terraces or on small green island in the middle of the urban spheres.
Technical features
FINITIONS
Anti-corrosion primer and finishing
Powder paint
Dimensions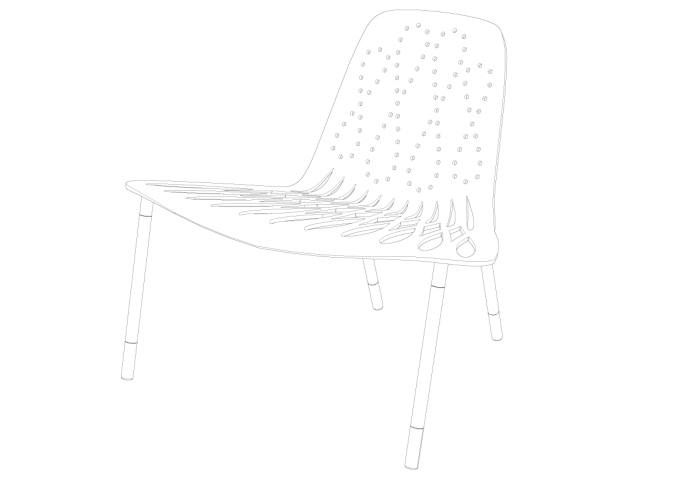 Nymphéa chair
Height: 738 mm
Width: 828 mm
Depth: 734 mm
Seat height: 408 mm
For all of your customized projects:
Marc Aurel
Marc Aurel has mastered an integrated vision of the public space, from the detail of the object to the complete design of spaces. It favors the well-being of the user while respecting the functional constraints.
His sensitivity has developed at the School of Fine Arts and Architecture, combines with his expertise in design, urban space and project management.
Innovative materials, shapes and uses cultivate its reflection and its collaborations, serving the coming expectations of the final user.
/ TF manufacturing
In the process of designing and manufacturing street furniture-cum-signage,
TF offers an wide scope of possibilities – implement various materials through both traditional and ultra contemporary techniques. In the end, TF work closely with different designer, respecting their creative vision and thus contributing to the overall success of their products.