Elegant urban planter
This elegant Hydrie planter and its plant composition constitute a high-range set that enhances the location. Its double-cone design sets it apart from classic models and adds an aesthetic touch perceptible by professionals and users alike. It offers the possibility of quickly greening
a public square or a city center without imposing heavy roadwork. The product includes a removable double metal tray to facilitate floral arrangements planting and trees from 1 to 2 meters. This double "skin" also provides insulation in the hot season, as in winter. The tank which contains the substrate has a water reserve.
Its ergonomic structure associated to a palette of pearly colors and careful finishing makes it an object of urban embellishment both design and technical.
100% Made in France Manufacturing
Technical features
MANUFACTURING
Laser cutting
Rolling
Welding
Folding
Assembling
FINISHES
Cataphorese anti-corrosion treatment
Hot-dip galvanizing (inner tank)
Thermo lacquering paint
Choice of colors according to RAL color chart
SETUP
Hard ground (concrete – bitumen)
Mandatory fixing to the ground by standard anchor or chemical sealing
Dimensions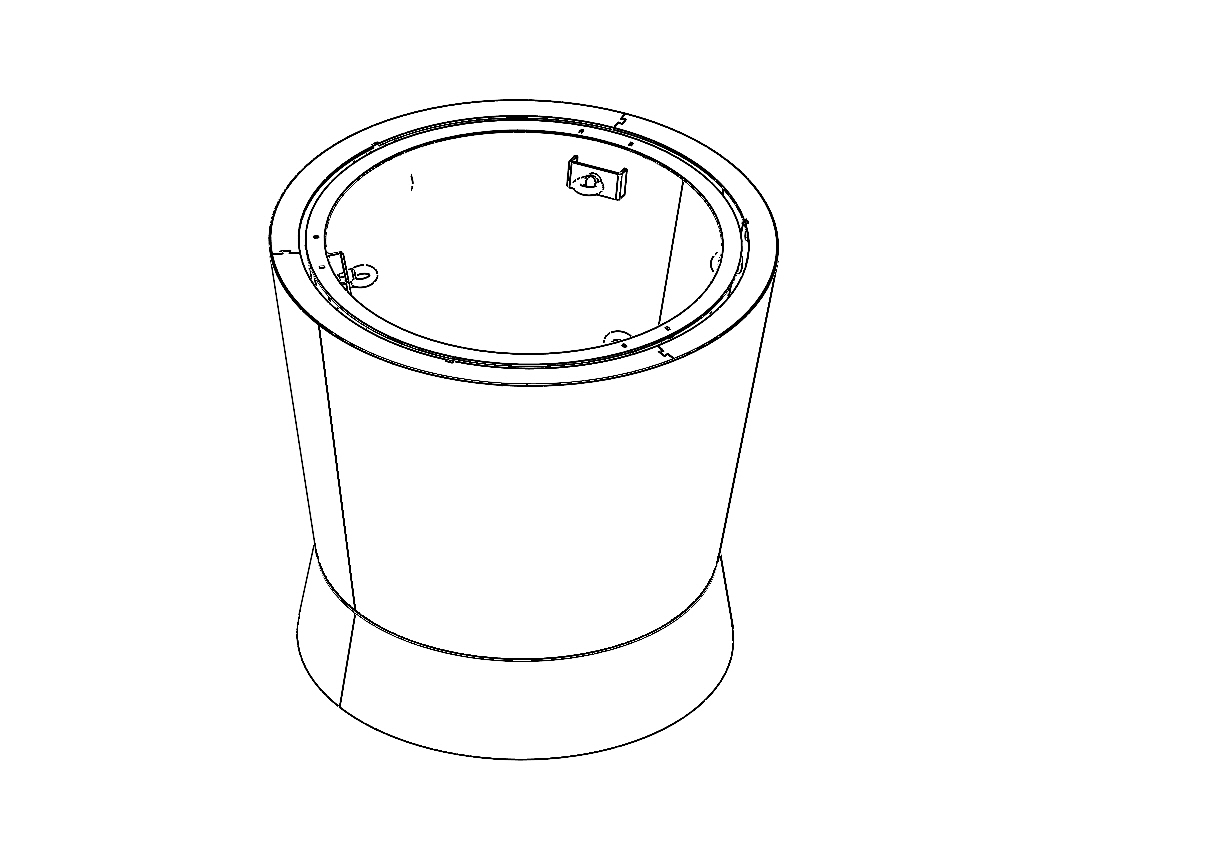 Hydrie urban planter
Diameter: 1085 mm
Height : 921 mm
Volume : 200 L
Water reservoir : 40 L
Weight : 200 Kg
Marc Aurel
Marc Aurel has mastered an integrated vision of the public space, from the detail of the object to the complete design of spaces. It favors the well-being of the user while respecting the functional constraints.
His sensitivity has developed at the School of Fine Arts and Architecture, combines with his expertise in design, urban space and project management.
Innovative materials, shapes and uses cultivate its reflection and its collaborations, serving the coming expectations of the final user.
/ TF manufacturing
In the process of designing and manufacturing street furniture-cum-signage,
TF offers an wide scope of possibilities – implement various materials through both traditional and ultra contemporary techniques. In the end, TF work closely with different designer, respecting their creative vision and thus contributing to the overall success of their products.