Specially designed for high traffic areas
Made of steel and stainless steel, this outdoor design ashtray combines robustness and elegance to perfectly integrate into your urban environment. Thanks to its clean and modern style, smokers easily spot it. Its large capacity allows for the collection of a significant amount of cigarette butts, while its draining system makes it easy to maintain. The lock also ensures the security of highly frequented areas.
Additionally, you can customize the colors of the Tempête urban ashtray to match the image of your city or company. And to top it all off, this ashtray is 100% Made in France, a guarantee of quality and excellence. Choose the Tempête urban ashtray for a practical and aesthetic solution to your outdoor cigarette waste management needs.
Design by TF Lab
Technical features
FINISHES
Anti-corrosion primer and finishing
INSTALLATION
Concrete, tile, paving :
Mounting with mechanical anchoring or chemical anchoring according to the nature of the ground.
Or in option TF's mounting set
Bitumen :
Please consult us
Dimensions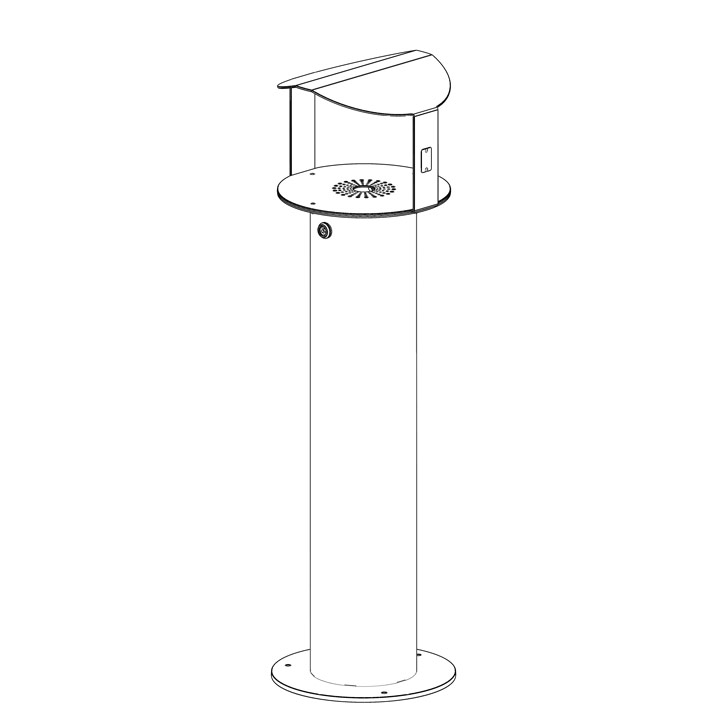 For all your customized projetcs :
TF Lab
The combination of industrial rigor and creativity
The TF Lab team brings together expert profiles dedicated to finding new solutions to push the boundaries of design.
They take charge of the feasibility study of design proposals and ensure the transformation of a project into a concrete product with an added soul. They are the driving force behind proposals to meet the requirements of the specifications, streamlining the design and adapting the projects to the standards required by the urban furniture reference system. The multidisciplinary team develops its own range of street furniture, with the aim of creating a sustainable and virtuous model.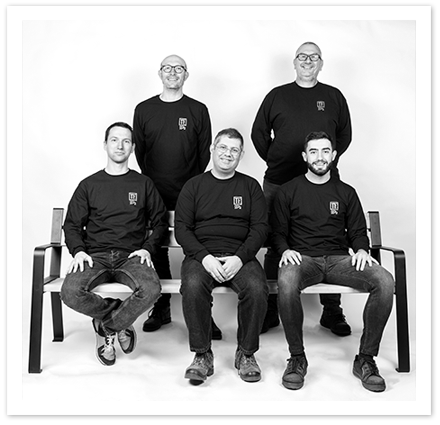 / TF manufacturing
In the process of designing and manufacturing street furniture-cum-signage,
TF offers an wide scope of possibilities – implement various materials through both traditional and ultra contemporary techniques. In the end, TF work closely with different designer, respecting their creative vision and thus contributing to the overall success of their products.