Urban Outdoor Ashtray
The self standing Ashtray Tempete uses a clean and simple style. The technicality of stainless steel gives this ashtray a place in your landscape. The elegance of its forms and modern and timeless aesthetic positions the material in quality locations as well as outside in urban space. Moreover, its large capacity and ease of use provides a simple and pragmatic response to maintenance and cleaning constraints.
Technical features
FINISHES
Anti-corrosion primer and finishing
INSTALLATION
Concrete, tile, paving :
Mounting with mechanical anchoring or chemical anchoring according to the nature of the ground.
Or in option TF's mounting set
Bitumen :
Please consult us
Dimensions
For all your customized projetcs :
TF Lab
The combination of industrial rigor and creativity
The TF Lab team brings together expert profiles dedicated to finding new solutions to push the boundaries of design.
They take charge of the feasibility study of design proposals and ensure the transformation of a project into a concrete product with an added soul. They are the driving force behind proposals to meet the requirements of the specifications, streamlining the design and adapting the projects to the standards required by the urban furniture reference system. The multidisciplinary team develops its own range of street furniture, with the aim of creating a sustainable and virtuous model.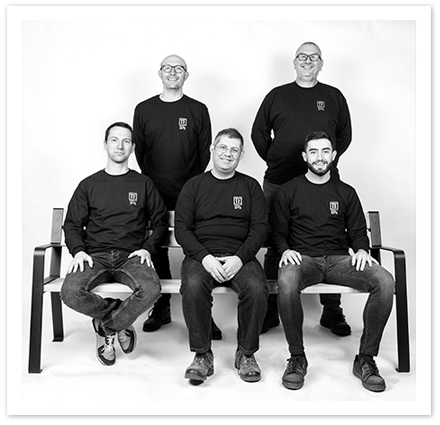 / TF manufacturing
In the process of designing and manufacturing street furniture-cum-signage,
TF offers an wide scope of possibilities – implement various materials through both traditional and ultra contemporary techniques. In the end, TF work closely with different designer, respecting their creative vision and thus contributing to the overall success of their products.