Pause partagée
More than a simple piece of furniture, Double Sided plays with the spatial notions of inside/outside. It proposes a convivial meeting place in the vast open spaces of an esplanade like La Défense. It underlines and enhances a daily meeting situation, naturally adopted by users.
Wooden tables and benches cross the tubular steel structure in such a way as to emphasize their great length. One part is partially shaded, while the other is in the sun; this double exposure favors the exchange between users who may prefer the sunny side to the other and vice versa. A  perforated sheet metal screen offers a backrest, a protection against the wind, and gives the space some intimacy. 6 USB plugs powered by a solar panel allow to recharge the batteries in all tranquility.
100% Made in France. The INSIDE-OUT range signed by the designer Robert Stadler has been designed for the 4th edition of Forme Publique, the Urban Furniture Biennial organized by Nez Haut in La Défense, Paris. This range includes 3 pieces of furniture for work, lunch and relaxation: The Banquet, Double Sided and Flying Carpet. This district, built in the 1960s, is the largest business district in Europe with 200,000 people coming to work every day. Each of the 3 candidates selected for this competition had to partner with a manufacturer, capable of producing the furniture on an industrial scale.
Caractéristiques techniques
FABRICATION
Découpe
Roulage
Soudage
Assemblage
FINITIONS
Peinture Epoxy
Saturateur pour le bois
INSTALLATION
Sol dur (béton – bitume) Fixation au sol par cheville standard ou scellement chimique
Dimensions
table de pique-nique Le Banquet
Longueur : 2 796 mm
Largeur : 2 700 mm
Hauteur : 2 788 mm
Poids : 364 Kg
Pour tous vos projets sur mesure :
Robert Stadler
Robert Stadler, Austrian designer, founded his studio in Paris in 2001.
He works for clients such as Lobmeyr, Vitra, Dior, Hermès, Nissan, Ricard or Thonet.
Since 2008 he is represented by the Carpenters Workshop Gallery. His creations are present in several private and public collections: Vitra Design Museum, Fondation Cartier pour l'Art contemporain, Fonds National d'Art Contemporain, MAK – Museum for Applied Arts/ Contemporary Art in Vienna, Musée des Arts Décoratifs in Paris.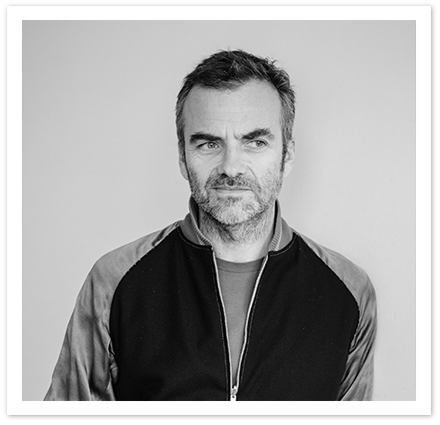 / TF manufacturing
In the process of designing and manufacturing street furniture-cum-signage,
TF offers an wide scope of possibilities – implement various materials through both traditional and ultra contemporary techniques. In the end, TF work closely with different designer, respecting their creative vision and thus contributing to the overall success of their products.