A street bench combining the warmth of wood and the lightness of a metal sheet.
Lodge bench flatters the senses. It is appreciated for both its visual-cum-tactile strengths, lightness, comfort and refinement. These qualities are confirmed by the use of natural materials: rolled steel and oak. Its foil curves provide a warm, qualitative and light base – inviting users to sit and rest for a while. Whether in a landscape or urban environment, this bench easily intrigues the city dweller.
Technical features
MANUFACTURING
Laser cutting
Rolling
Welding
FINISHES
Anti-corrosion primer and finishing
Powder paint or rislan-coated
INSTALLATION
Concrete, tile, paving :
Mounting with mechanical anchoring or chemical anchoring according to the nature of the ground.
Or in option TF's mounting set
Bitumen :
Please consult us
Dimensions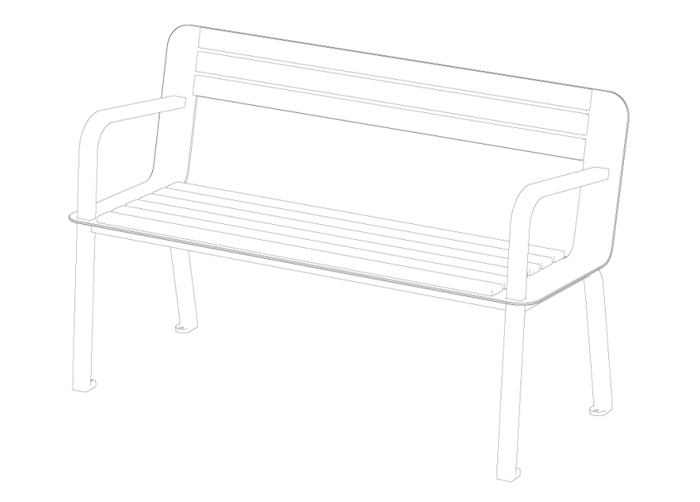 For all of your customized projects :
Studio TF
Mickael Rigaudon
Thanks to his skill in combining his artistic sensibility with his mastery of industrial techniques, he quickly became a "guarantor" of quality in the development of new products within TF.After carrying out numerous projects in collaboration with international designers, he is now developing his own line of outdoor furniture. In 2010-2011, he was made Technical Manager and integrated into the RDI team.
Frédéric Lapeyre
Passionate about both beautiful objects and product development, following his mechanical engineering studies he decided to specialise in Design and Marketing. With his naturally open nature, Frédéric has worked in a number of different industries, including automotive, sport and marine industry. He joined TF in 2014 to lead the RDI unit. He works on the strategic development of the TF product offer, the development of product ranges and the development of new technologies.
Pierre-Simon Bouix
He works as an internal designer in TF as well as freelancing.He is active in various areas, including urban furniture, signage, industrial products and even indoor furniture.For Pierre-Simon, design must be an unexpected yet pragmatic response that is in-line with the universe in which it operates. It must always be on the edge between creativity and technology.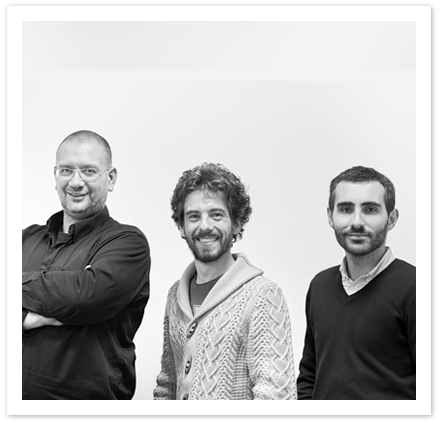 / TF manufacturing
In the process of designing and manufacturing street furniture-cum-signage,
TF offers an wide scope of possibilities – implement various materials through both traditional and ultra contemporary techniques. In the end, TF work closely with different designer, respecting their creative vision and thus contributing to the overall success of their products.