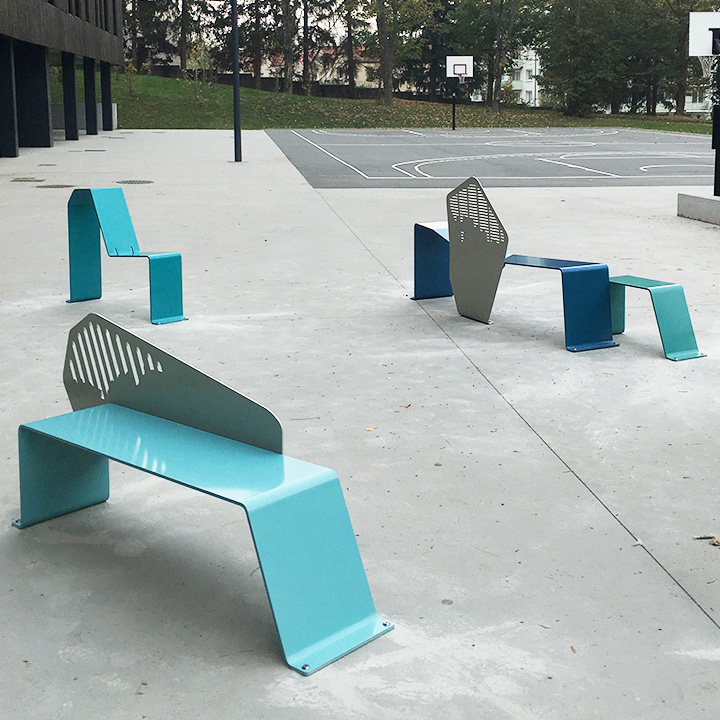 Sit and Stand seat
«Astrée», created by 3 young designers in 2018, is a range of 6 urban furniture for schools. These creative seated positions suit and meet pupils and students' use. With its 350mm thin width, «Astrée» looks like an undulating ribbon. Each composition creates a micro-landscape which forms a gathering place, a place of socialisation.
Caractéristiques techniques Banc Urbain
FABRICATION
Découpe laser
Roulage
Soudure
FINITIONS
Traitement primaire anti-corrosion sans zinc
Peinture epoxy anti-corrosion, 220 RAL possibles
INSTALLATION
Sol dur (béton – bitume) Fixation par cheville standard (Type SPIT ou autre)
Dimensions Banc Urbain Largeur : 350mm fixe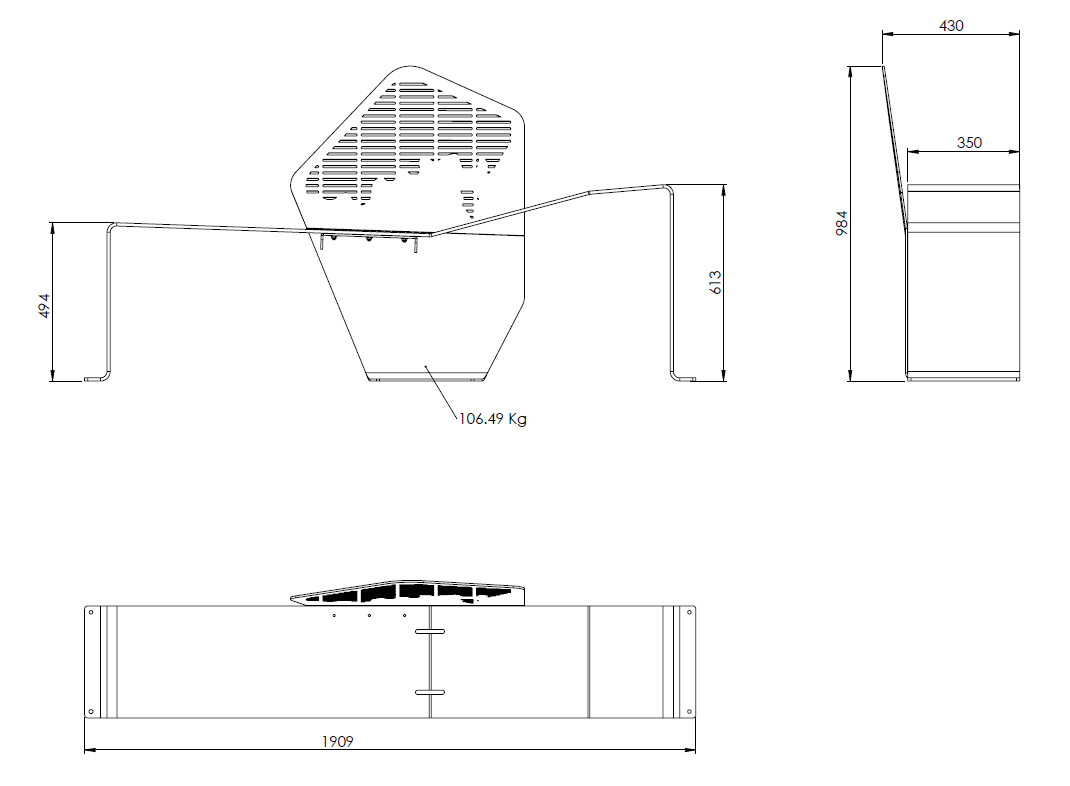 Pour tous vos projets sur mesure :
/ TF manufacturing
In the process of designing and manufacturing street furniture-cum-signage,
TF offers an wide scope of possibilities – implement various materials through both traditional and ultra contemporary techniques. In the end, TF work closely with different designer, respecting their creative vision and thus contributing to the overall success of their products.