Bike parking for demanding urban cyclists
Le Forézien bike shelter stands out for its elegance and originality.
Inspired by Zen, it strikes a perfect balance between sleek design and sturdy construction, combining aesthetics and reliability to facilitate bike parking in the city. Its compact size makes it a perfect fit for public spaces. Its slim and graphic design, enhanced by side motifs and kakemonos, makes it easily recognizable. This bike parking can accommodate and secure up to 6 bicycles or 8 scooters, which can be easily parked on the supports with 2 locking points. The robust steel structure and wooden cross members provide stability and comfort while effectively protecting the bikes from the weather and scratches.
This is a sustainable and design bike parking solution made of robust and recyclable materials to support the development of soft mobility in the city and meet the needs of the most demanding urban cyclists.
Le Forézien bike shelter – Design by TF Lab – 100% Made in France manufacturing
Technical features
MATERIALS
Steel
Robinia wood (From France)
MANUFACTURING
Laser cutting
Folding
Welding
Assembling
FINISHES
Steel : Epoxy polyurethane paint
Raw wood
FACILITY
Hard ground (concrete – bitumen) Mandatory fixing to the ground by standard anchor or chemical sealing
Dimensions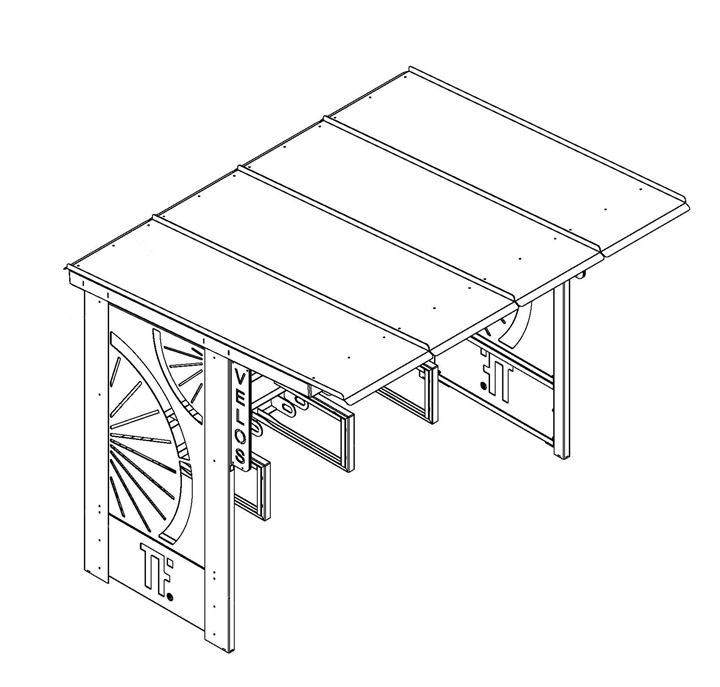 Le Forezien Bike shelter
Length: 2827 mm
Depth : 2379 mm
Height : 2331 mm
Weight : 487 Kg
For your custom projects :
TF Lab
The combination of industrial rigor and creativity
The TF Lab team brings together expert profiles dedicated to finding new solutions to push the boundaries of design.
They take charge of the feasibility study of design proposals and ensure the transformation of a project into a concrete product with an added soul. They are the driving force behind proposals to meet the requirements of the specifications, streamlining the design and adapting the projects to the standards required by the urban furniture reference system. The multidisciplinary team develops its own range of street furniture, with the aim of creating a sustainable and virtuous model.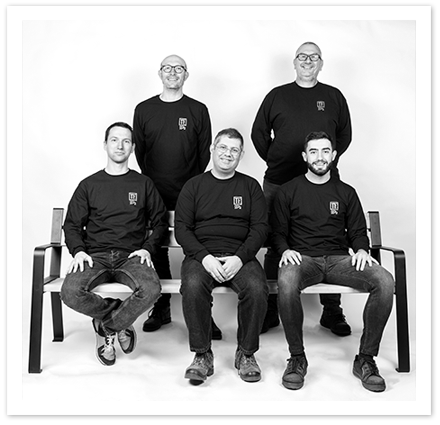 / TF manufacturing
In the process of designing and manufacturing street furniture-cum-signage,
TF offers an wide scope of possibilities – implement various materials through both traditional and ultra contemporary techniques. In the end, TF work closely with different designer, respecting their creative vision and thus contributing to the overall success of their products.