Forezien deckchair
Le Forezien steel and natural wood deckchair is made to last for your resting areas.
With its Zen influence, this urban furniture integrates smoothly into a nature-oriented environment: it is perfectly suited to user-friendly outdoor spaces : terraces, natural parks, resting areas, and gardens. It could also fit perfectly into interior home.
This line of furniture values a refined and functional design for a unanimous comfort. Lightweight and sturdy, it is based on a powder-coated steel structure, with a metal base with anti-corrosion protection. It is a design and durable urban equipment that will enhance your public spaces and places of conviviality.
Le Forezien line revisits the marriage of wood and metal with style and offers a coordinated wastebasket as well as a picnic table, stools, benches and chairs. For an optimal integration in your outdoor space, its colors are customizable.
Le Forezien line is manufactured in France. All manufacturing, design and assembly operations (from design to painting) are carried out in our Forezien workshop, in the Loire Valley, nearby Saint-Etienne. The furniture is designed to meet quality and safety requirements. The anti-corrosion treatment of the metal parts (in double layer) guarantees them an excellent longevity in urban environment.  All components can be disassembled, isolated and replaced for easy maintenance. The furniture will be entirely recycled at the end of its life cycle.
Technical features
MATERIALS
Steel
Natural wood : Robinia (from France). Optional : Douglas, Oak
MANUFACTURING
Laser cutting
Folding
Welding
Assembling
FINITISHES
Steel : Epoxy polyurethane paint
Olied wood. Optional : Raw wood
Dimensions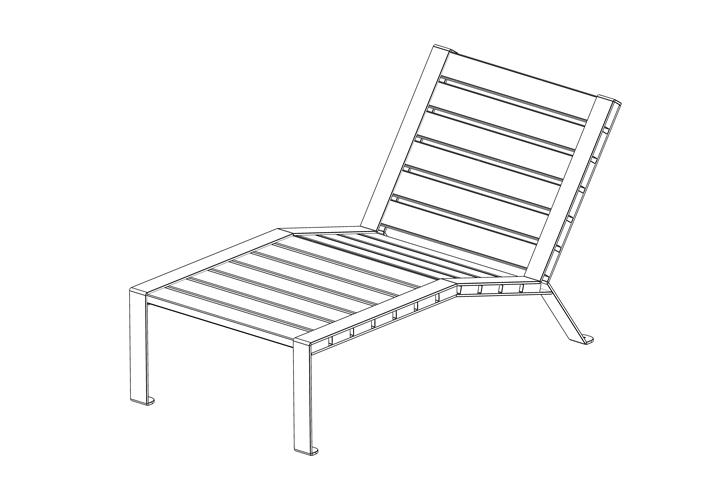 Forezien deckchair
Length : 900 mm
Depth : 1760 mm
Height : 930 mm
Seat height : 450 mm
Weight : 68 Kg
For your custom projects :
TF Lab
The combination of industrial rigor and creativity
The TF Lab team brings together expert profiles dedicated to finding new solutions to push the boundaries of design.
They take charge of the feasibility study of design proposals and ensure the transformation of a project into a concrete product with an added soul. They are the driving force behind proposals to meet the requirements of the specifications, streamlining the design and adapting the projects to the standards required by the urban furniture reference system. The multidisciplinary team develops its own range of street furniture, with the aim of creating a sustainable and virtuous model.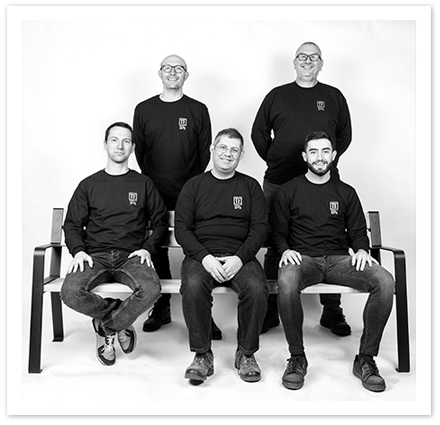 / TF manufacturing
In the process of designing and manufacturing street furniture-cum-signage,
TF offers an wide scope of possibilities – implement various materials through both traditional and ultra contemporary techniques. In the end, TF work closely with different designer, respecting their creative vision and thus contributing to the overall success of their products.