Urban chair for resting places and relaxation areas
Urban chair designed for a relaxing break, equally well suited to urban spaces and private terraces. Compact and ergonomic, it revisits the school desk in a wood and metal version. Its simple lines, lightness and small size offer a wide variety of possible combinations to create pleasant spaces. With its shelf, it can be configured as a nomadic workstation, offering an ergonomic storage space. You can sit comfortably with a coffee, for a relaxing break in the open air.
This single-seat furniture was imagined by the designer Ameline Bouchet, as an original individual desk composed of a warm seat and a small table made of Robinia wood (class 4). The chair is also equipped with a steel side table that offers an ergonomic storage space, which allows this very compact furniture to accommodate at the same time: computer, mug, bento, book, newspaper, smartphone, notepad.
Composed of a folded steel sheet which ensures robustness, the chair can be installed on all types of hard floors (concrete, wood, asphalt…), adapted for relaxation and catering areas in companies, it can easily fit out terraces, rooftops, patios, esplanades, stations, parks and gardens.
100% Made In France
Technical features
MATERIAL
Steel + locust wood (class 4) other wood species on demand
MANUFACTURING
Laser cutting
Folding
Assembling
FINISHES
Primary anti-corrosion treatment
Thermo lacquering paint
Choice of colors according to RAL color chart
SETUP
Hard ground (concrete – bitumen)
Mandatory fixing to the ground by standard anchor or chemical sealing
Bench Dimensions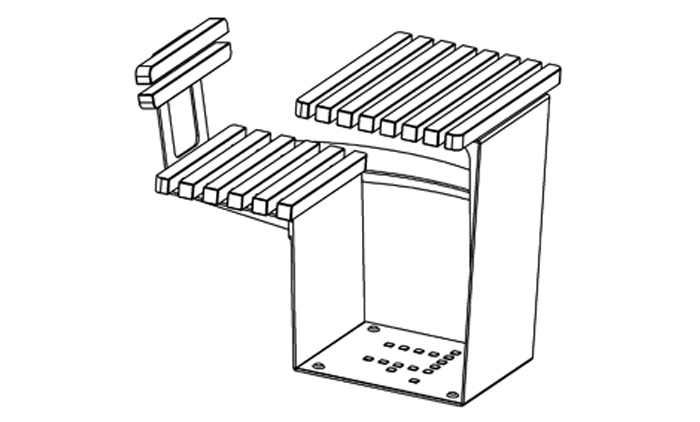 Poséo
Length : 950 mm
Width : 600 mm
Seat heigh : 450 mm
Desk heigh : 730 mm
Weight : 55 Kg
For all your custom projects :
Ameline Bouchet
Ameline Bouchet explores the field of object design with a sensitive approach and an attentive look at the processes and materials applied to industrial products. She is currently working on a project to design a horticultural greenhouse for the Danaecare association while preparing the DNMAD (Diplôme National des Métiers d'Arts et du Design). Her inspirations are organic, poetic and good design.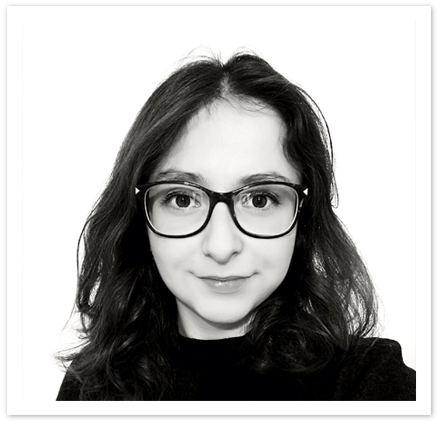 / TF manufacturing
In the process of designing and manufacturing street furniture-cum-signage,
TF offers an wide scope of possibilities – implement various materials through both traditional and ultra contemporary techniques. In the end, TF work closely with different designer, respecting their creative vision and thus contributing to the overall success of their products.