The Elegance of Upcycled Furniture
The Re-bau Collection offers the elegance of upcycled urban furniture, durability, and proudly made in France! This brand-new collection, born from upcycling, gracefully combines steel with high-quality upcycled wood, providing a virtuous solution for outdoor spaces.
The subtle marriage of oak and steel, envisioned by the Aurel Urban Design Studio, creates an exceptional alliance between comfort and aesthetics. This modern-designed chair is a true chameleon, capable of seamlessly blending into various environments. Whether in a lush garden, along a waterside promenade, on a bustling city square, a sunny terrace, or even within a shopping mall, the Re-bau collection adapts with elegance.
The Re-bau collection offers a meaningful solution for furnishing. It supports the local economy by promoting French manufacturing and contributing to environmental preservation through the use of recycled and reclaimed materials. Each piece of furniture thus becomes a witness to a story of transformation and reinvention.
Choosing this collection means opting for sustainable and environmentally-friendly solutions for urban and professional spaces. It actively contributes to the circular economy, waste reduction, and social and professional integration. Each acquisition supports the initiatives of the Atelier Emmaüs.
The Re-bau Collection invites you to create spaces where beauty, durability, and ethics converge.
Technical features
Dimensions
Length:  567 mm
Depth : 572 mm
Hight : 815 mm
Weight : 15 kg
MANUFACTURING
Laser cutting
Folding
Welding
Assembling
Sanding and wood restoration
FINISHES
Steel : Epoxy polyurethan paint
Wood: Sealer
SET UP
Self-stable
Ground fixation possible using standard dowels or chemical anchoring
Environnemental and social impact
Re-bau arm chair
Eco Impact Score B+
Furniture eligible under the Loi Agec (Anti-Waste for a Circular Economy Law – Article 58)
Designed by studio Aurel design urbain
Wood reclaimed and transformed by Atelier Emmaüs
Use of recycled and upcycled materials
Durable and recyclable furniture, with availability of spare parts, designed for repairability
100% French manufacturing and assembly chain. Committed to social responsibility, ISO 9001 and 14001 certified.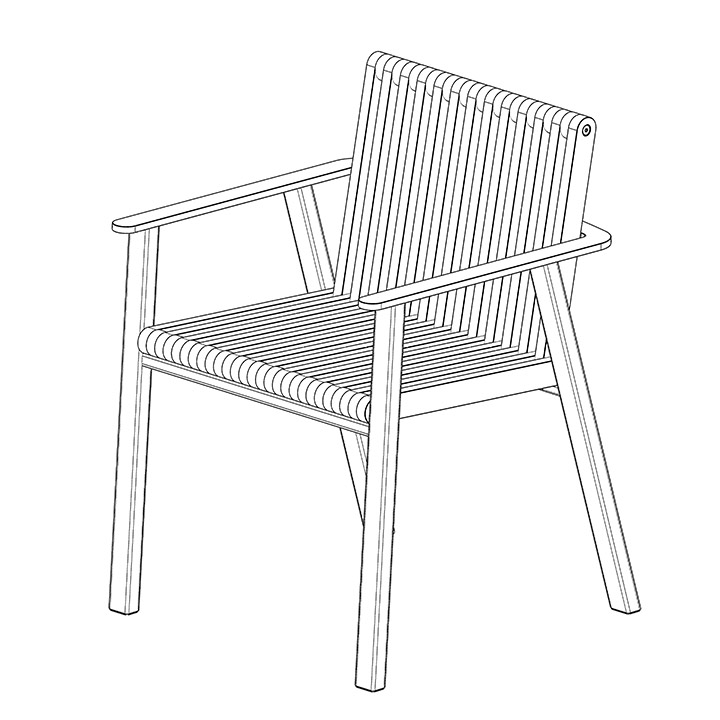 Studio Aurel design urbain
Marc Aurel possesses an integrated vision of public space, ranging from the details of objects to the complete design of spaces. He prioritizes user well-being while respecting functional constraints.
His refined sensibility developed through fine arts and architectural education combines with his expertise in design, urban space, and project management.
Innovation in materials, forms, and uses fuels his thinking and collaborations, catering to the evolving expectations of users.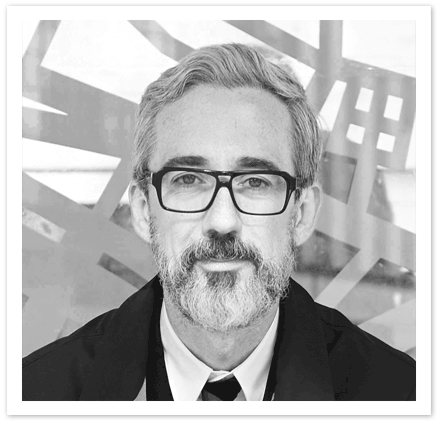 / TF manufacturing
In the process of designing and manufacturing street furniture-cum-signage,
TF offers an wide scope of possibilities – implement various materials through both traditional and ultra contemporary techniques. In the end, TF work closely with different designer, respecting their creative vision and thus contributing to the overall success of their products.