Outdoor street litter bin
An Outdoor or Indoor Urban Bin combining design and ergonomics.
This sorting bin is part of urban furniture also composed of "a design street chair". It is a colorful and customizable trash bin that can be installed outside or inside. This city waste bin meets with the french national security alert system "Vigipirate" and many others in the world. This urban bin aims at being simple, elegant and minimalist so as to take a little visual hold in the urban spaces. It can be placed alone or in a duet.
The ergonomics of this sorting bin has also been designed including the simplicity and rapidity of  emptying the bag with the quick release of the secure ring.
Caractéristiques techniques
FABRICATION
Laser cutting
Folding
Welding
Mechanical assembly
FINITIONS
Anti-corrosion primer and finishing
INSTALLATION
in each case, an appropriate solution :
Soft ground (earth – turf – etc.) Inking pin from "RISS" – Patented model, Ref. 9621 VLOT Diam. 18 Long. 300 M8 Tapped Hex Head
Hard floor (concrete – bitumen) Standard anchor (SPIT type or other)
Smooth floor (tiling) Standard anchor (SPIT type or other)
Dimensions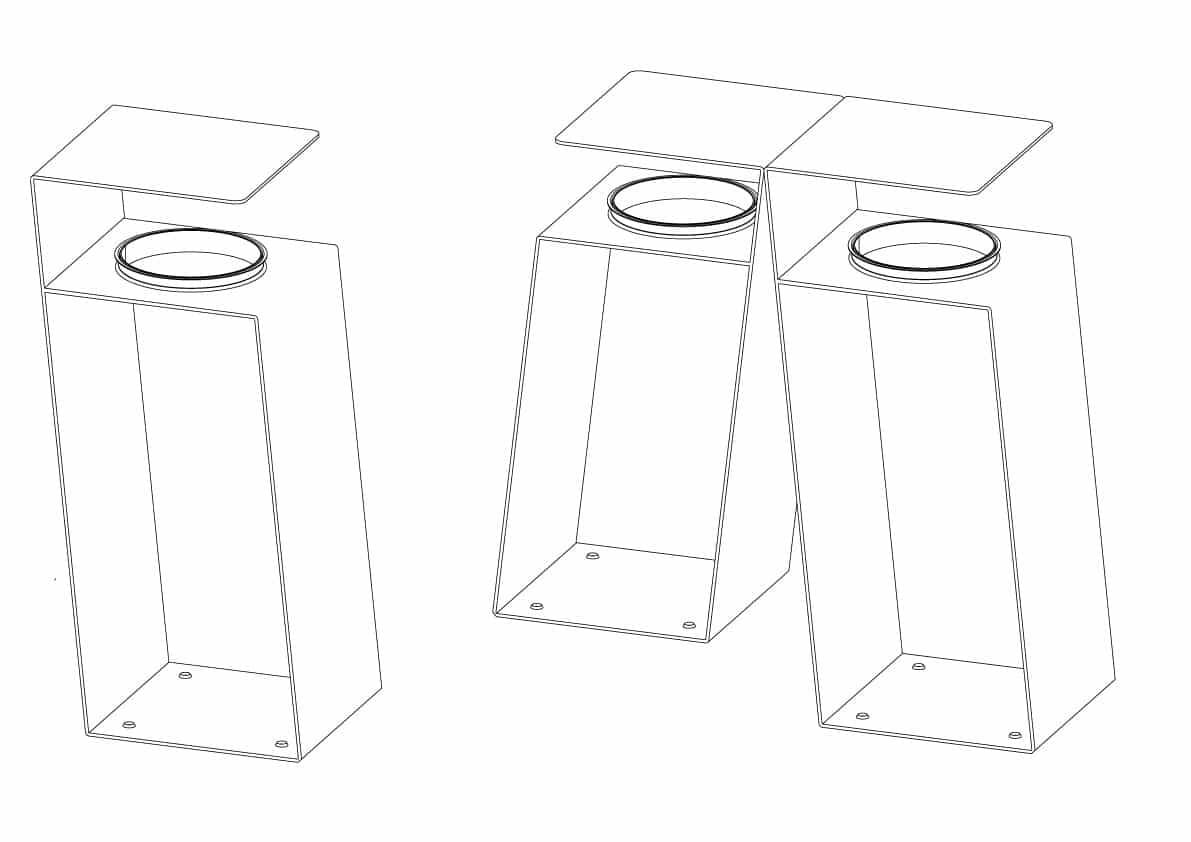 'De vous à moi' sorting bin
Solo
Lenght : 573 mm
Width : 400 mm
Height : 970 mm
Weight :  54kg
Capacity : 100 litres
Duo
Lenght : 1153 mm
Width : 745 mm
Height : 970 mm
Weight : 108 Kg (2 x 54kg)
Capacity : 200 litres (2 x 100l)
Pour tous vos projets sur mesure :
/ TF manufacturing
In the process of designing and manufacturing street furniture-cum-signage,
TF offers an wide scope of possibilities – implement various materials through both traditional and ultra contemporary techniques. In the end, TF work closely with different designer, respecting their creative vision and thus contributing to the overall success of their products.